COSMEDA INTENSIVE - ACADEMY
Your training center for cosmetics
and wellness industry
COSMEDA INTENSIVE - ACADEMY
Your training center for cosmetics
and wellness industry
COSMEDA INTENSIVE - ACADEMY
Your training center for cosmetics
and wellness industry
NOTHING IS AS STRONG AS AN IDEA WHICH ITS TIME HAS COME
COSMEDA ACADEMY:
COSMEDA ACADEMY RINTEL
Susanne Engel-Lönser
Friedrichstrasse 4 / 31737 Rinteln
05751 921523
COSMEDA ACADEMY TRIER
Nena Ciric & Tom Hansen
Kaiserstrasse 28 / 54290 Trier
0651 46501551
The secret of our success -
About us
Since 1985, the Cosmeda® cosmetics school has specialized in intensive training in the field of holistic cosmetics and foot care. The originator Susanne Engel-Lönser developed this short-term intensive form of training with great attention to detail.
In an all-day school concept, we provide you with a maximum of practical training, outstanding specialist knowledge and unique treatment concepts for all aspects of cosmetics and specialist foot care in the shortest possible time. The teaching concept of Cosmeda® stands out clearly from the conventional forms of training due to the practical training and offers the graduates an extraordinary career opportunity. Over 500 model customers are available to participants for top-class training – from practice for practice. The teaching concept is absolutely manual, so that after completing an apprenticeship in the field of cosmetics and foot care, the participants can safely enter the profession without large capital expenditure and can even start their own business without further internships. But as an employee you are also in great demand with a Cosmeda® certificate. Thanks to our unique treatment concepts, many doors are open to you. Our graduates are very popular both in chic, respected cosmetics institutes and in the upscale hotel industry.
Medical cosmetics
See more →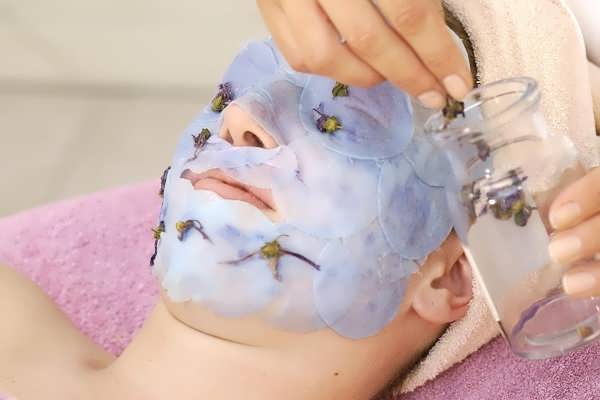 natural cosmetics
See more →
Spa Wellness Practitioner
See more →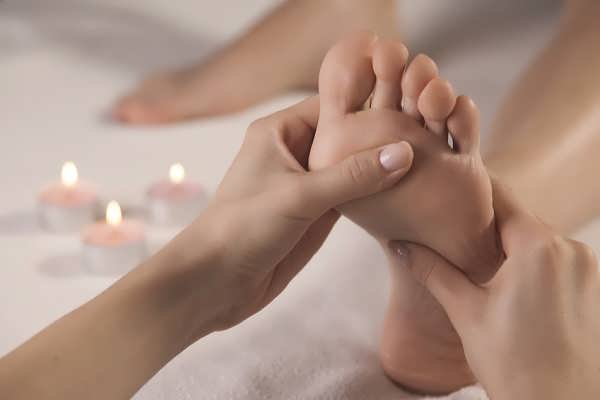 Specialist foot care training
See more →
references
What our customers say about us
The cosmetics intensive training is only recommended. 110% prepares you very well for practical professional life as a beautician. Our trainer Laura was fantastic! Not only is she an extremely kind person, she also explains all the steps and important information in a very understandable way. You never felt left alone. In general, the entire team at the Cosmeda Academy is outstanding. The positive energy is clearly noticeable as soon as you enter the academy. You can tell that the boss, Ms. Engel, runs the academy with a lot of love and heart. Simply recommendable. Thanks for everything 🤍🤍🤍
Birte Habedank
2021-09-03
Definite recommendation for effective further training. I am writing this with all my heart because I spent one of my best weeks of further education here. At first I thought I would never be able to do it in time. The trainers taught me so much in such a short amount of time, it's really incredible. I was also looked after personally (thanks Laura) and encouraged on my way to further education. I've always had a dream of creating something like this and here it came true. There are also super dear customers who always leave satisfied, that actually says everything about the training. At first I was still shaky with the processes and professional support was always there. We practiced until we were really good at it at the end of the week and we all passed. This training is guaranteed to work, don't worry! I even managed to complete the training despite a personal stroke of fate and I am infinitely grateful to the entire team for their support. And I didn't get a pity bonus, but was actually able to do everything thanks to the effective training system. This training is unique and worth every investment. Ms. Engel really is an angel! Thank you thank you thank you again!
Great team, Ms. Engel is very nice. You are not left alone with your questions, even after the exam. The learning content is understandable and it is also explained well.
The whole Cosmeda team is very competent. In this training, you acquire the necessary specialist knowledge and the correct way to deal with a customer. Thanks to the routine workflow that you get at hand, you are safe. All questions are answered and you are looked after intensively. I am very happy that I made this decision and had this unforgettable experience. I am happy to treat my customer with all my KNOW HOW.
Dipl. Ing. Jürgen Hartwig
2021-04-28
You will be served very well there, the staff is excellent and professionally very qualified.
Get an appointment for cosmetics there 👍🏻 it's worth it ⭐️⭐️⭐️⭐️
I can only recommend the Cosmeda Academy with a clear conscience! Ms. Engel-Lönser is really a great trainer. She is super professional, has tremendous expertise and takes time with each individual student. I came all the way from South Tyrol for the training and it was definitely worth it. The training is demanding and I'm really glad that I chose this school. Many thanks to the whole team!
The classes are very interesting and the teachers are very professional and very nice. I can only recommend.